Spiral Heat Exchanger has two concentric spiral channels, one for each fluid.
The spiral channels provide optimum heat transfer and flow conditions for a wide variety of fluids, while keeping the overall size to a minimum.
In our three main types can be more customized to match for the demands associated with a lot of liquid, vapor and so on.
Advantages
・Strong on customized solutions
・Low maintenance cost due to easy access
・High heat transfer efficiency, higher than in shell & tubes
・Design experience from more than 50 years of manufacturing
Type 1
Type 2
Type 3
Handle crossing-temperature condition in a single spiral
The fully countercurrent system(KSH-1) is able to exchange heat even if temperature difference is extremely close.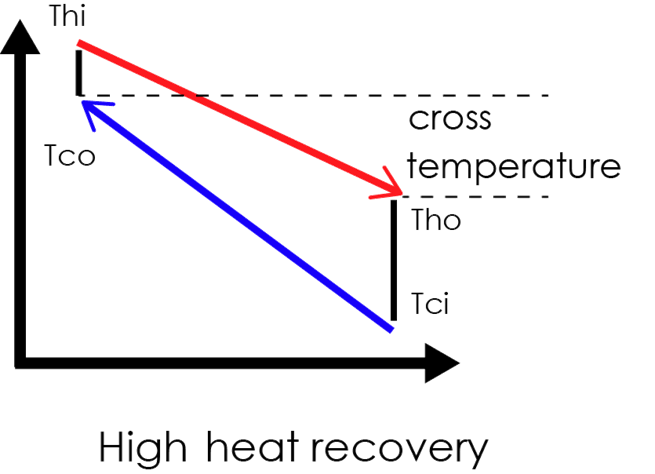 Long time operation is possible
Spiral is very good at using with fluids that tend to cause fouling. Single channel geometry reduce the fouling, and it called "self-cleaning"
Self-cleaning means that when fouling occur in spiral channel, taking it away from. Because the entire flow have to pass through fouling section.
It means that velocity of fouling-section increase. So scrubbing effect will happen.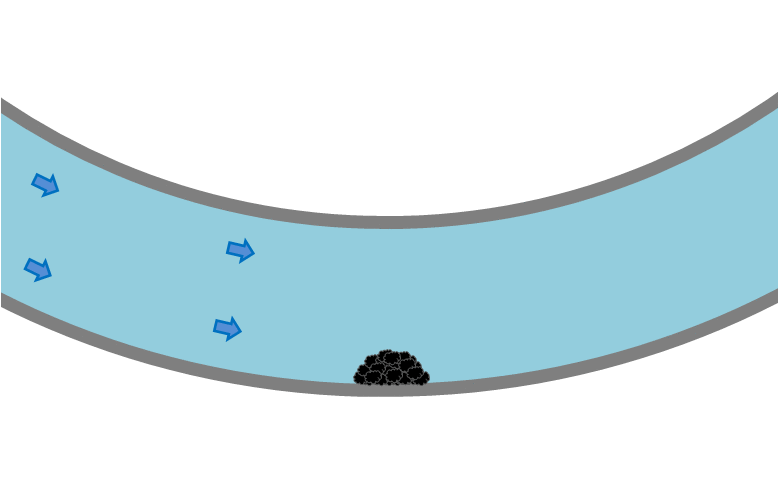 High Overall Heat Transfer Coefficient
Spiral flow passage easily creates turbulent flow.
Optimum flow speed can be gained by selecting the most suitable spiral channel.
High Overall Heat Transfer Coefficient can be achieved.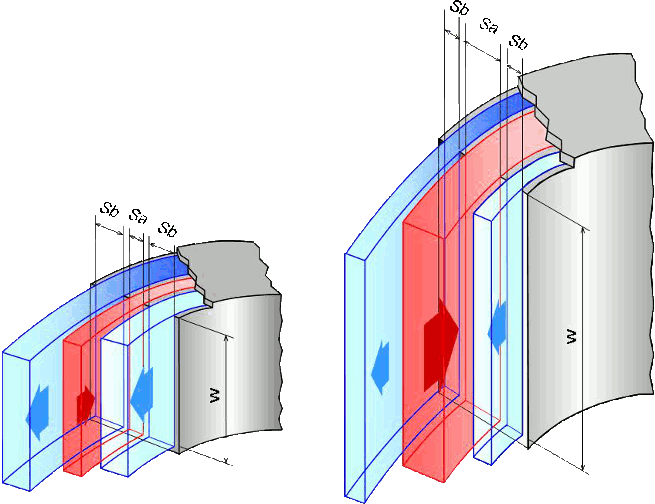 Less maintenance
Generally, when install the spiral type, to cut down maintenance cost.
Compare that with any other heat exchanger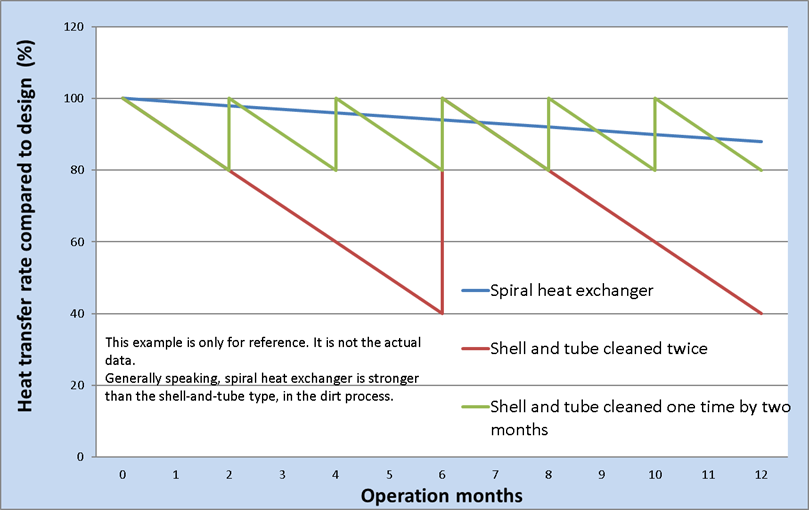 * This example is only for reference. It is not the actual data.
Generally speaking, spiral heat exchanger is stronger than the shell- and-tube type, in the dirt process.
Space Saving
SHE equipment volume is far compact comparing to Tubeler Heat Exchanger.
Plant space can be saved and plant initial cost can be saved.

Ready made model available